The Building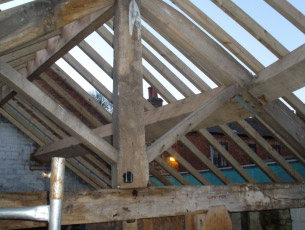 The building's story since 2010
Carol Fieldhouse had jointly run a small Pilates studio in Wirksworth for a number of years and was actively looking for a larger space to teach and offer other people space to work and meet. All sorts of serendipitous events lead to her finding the building and to her buying it with Paul Fieldhouse, her husband.
The Coach House opened after 1 year's renovation to offer affordable space to individuals and community groups and also as a venue for small scale performances.
This historic building lies in the heart of the Wirksworth Conservation area and contributes to the charm of Crown Yard.
The former coach house, stable and workshop belonged to the town's renowned ironmonger business and before that was one of the buildings in the yard of the Crown Hotel. The building is believed to date from mid 18th Century and was in a semi derelict state when purchased.
We hope the renovation and new uses of the Coach House continue to make a positive contribution to the vitality of the Town Centre.
Project architect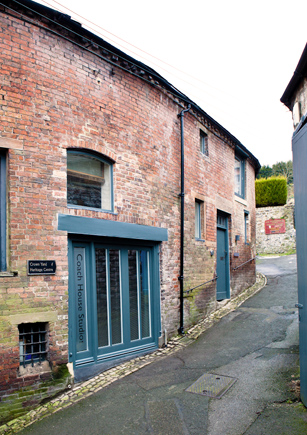 Paul Fieldhouse, architect and joint owner of the building, has maximised the potential of the spaces in the building with genuine sensitivity for its character and heritage. Wherever possible, all the original materials have been reused and any replacements have been obtained locally. The fragility of the building's structure as well as the curved walls of the original building were a real challenge for both the architect and the builders, requiring meticulous detail and innovation.
We have been very fortunate to have two highly skilled builders to work on the Coach House project. John Frith completed the very complicated roof restoration with wonderful results and the late Chris Goodman and his talented team, Hi Tor Builders, completed the restoration, tackling the many challenges inherent in an old, semi derelict building with skill and flair.
For more information contact Paul Fieldhouse (Tel: 07973 314338, email: prfieldhouse@gmail.com)
Support and funding
The project was supported by LEADER. Please see the Credits page for more information.
---